Harith Wickrema

President

Doug White

Vice President

Rob Crane

Treasurer

Akhil Deshwal

Secretary

Jim Dobrowolski

Board Member

David Hall

Board Member

Ken Haldin

Board Member

Ralph Antolino Jr.

Board Member

David DiGiacomo

Board Member

Mark Lichtenstein

Board Member

David Minner

Board Member

Randy Thurman

Board Member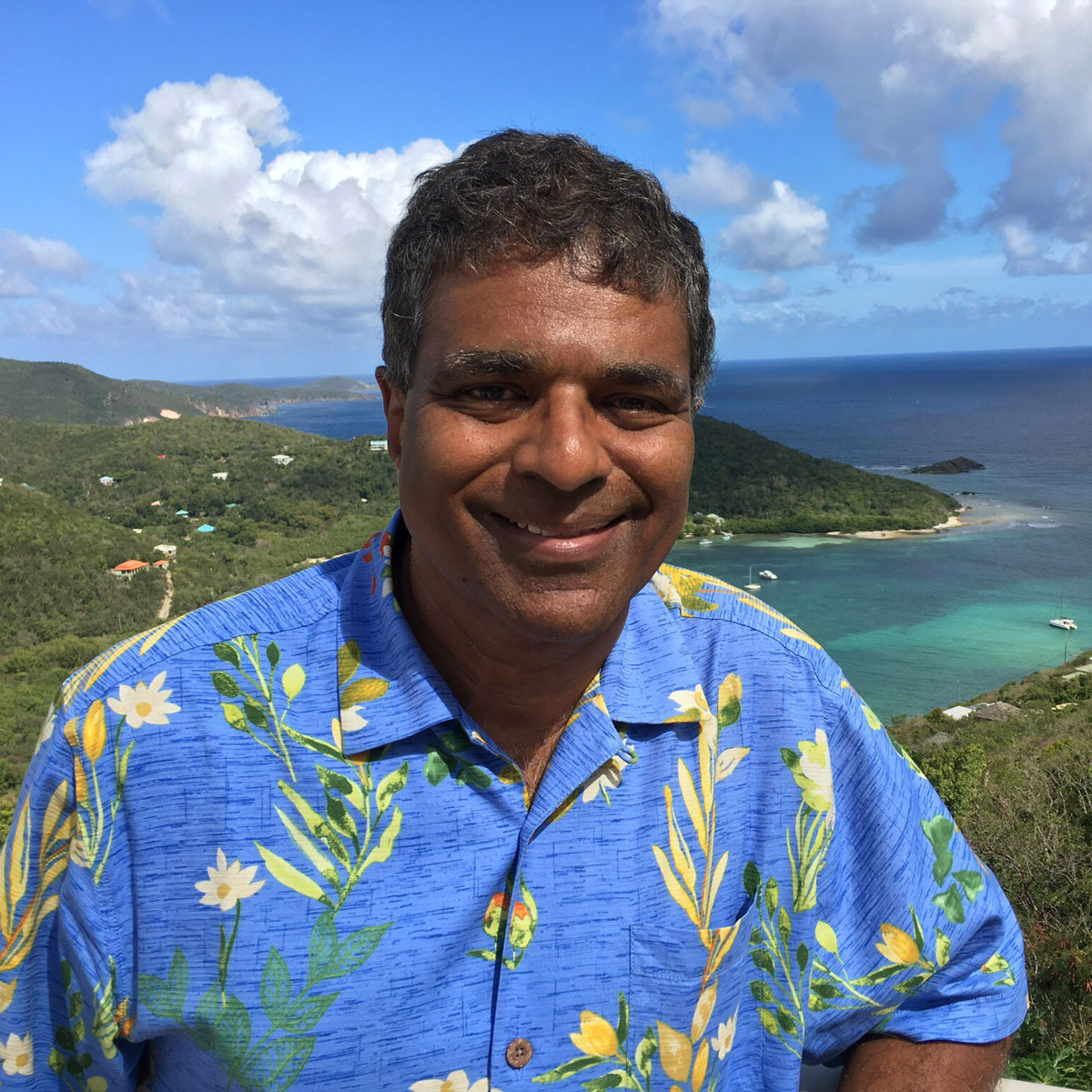 Harith Wickrema
President
Harith Wickrema is an innovative educator, hospitality visionary and award-winning event producer who has been recognized internationally for sustainability and environmental responsibility over his 30+ year career, including president of Harith Productions, his global event production company. At Temple University's School of Tourism and Hospitality Management, where Wickrema served on the Dean's Council and has been a faculty member for more than a decade, he designed the university's first ever sustainable/CSR event management curriculum. He also introduced the Green Initiatives Awards to recognize corporate sustainable leaders as well as encourage future leaders to champion environmental causes. In February 2015, Wickrema had the honor of being invited to speak on the subject of Peace through Tourism at the IIPT World Symposium on Sustainable and Peaceful Communities and Nations in South Africa, endorsed by Archbishop Desmond Tutu with Dr. Taleb Rifai, Secretary General, UN World Tourism Organization among the keynote speakers. As chief visionary officer at Eco Serendib Villa and Spa on St. John, Wickrema was included among Lodging's Top Ten Hospitality Innovators in the area of Sustainability. Eco Serendib was created with the mission to give back to the community and protect the environment while providing a luxurious "edutaining" guest experience in harmony with nature. Eco Serendib is a showplace of luxury eco-conscious living with elements touching all areas: energy management, waste & water conservation, environmental purchasing, community engagement and design. Through the signature "Seed to Plate" experience, the onsite organic garden is custom-planted to guests' specifications and harvest-ready upon their arrival. Guests receive lessons in green gardening with the resident horticulturist as well as healthy gourmet meal preparation instruction via chef demonstrations. Green contributions extend beyond the borders of retreat as well. To date, $45,000 has been funneled to conservation efforts on St. John. In addition to support of IGLA projects, in 2012 the Eco Serendib Beach Restoration Project was initiated in partnership with Friends of the VI National Park to plant indigenous trees at area beaches to lessen the carbon footprint while combating the devastating impact of erosion. Guests have the opportunity to become involved hands-on with the efforts through assisting with planting, cultivating and irrigation as well as tours and demonstrations. In January 2016, Wickrema was sworn in as vice-chairman of the Virgin Islands Waste Management Authority board. He is president of IGLA, trustee of the Green Meeting Industry Council Foundation (GMIC), among others, and is the former president of the ISES Foundation. As chairman of SITE's Crystal Awards and Education Committee, Wickrema implemented sustainability as a key component in measuring and rewarding success in the incentive industry. He has been honored with 80+ awards/ nominations including GALA, ESPRIT, CRYSTAL, EIBTM, Motivation Master, Greenest Planner Award, Successful Meetings Super Six, Event Solutions International Event Planner of the Year Award and two-time Good Samaritan nominee.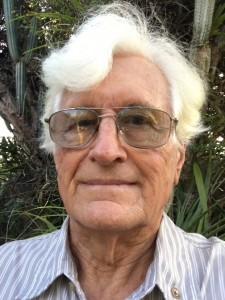 Doug White
Vice President
Doug White, a licensed Architect in the Virgin Islands since 1982, has been promoting green building in the U.S. Virgin Islands in his architectural practice, focusing on custom residential design, on St. Thomas and St. John for the past 30 years. He has a Master's Degree in Preservation and Restoration of Historic Architecture from Columbia University. He is a Past President of the St. Thomas Historical Trust and the V I Chapter of the American Institute of Architects, a Charter Member and Past President of the Rotary Club of St. John and was a founder and past president of the Island Green Building Association (IGBA) of St. John, now IGLA. He currently serves as vice president of IGLA.
White has been an early adaptor and user of solar power for the past 20 + years.  His residence on St. John is net zero grid use, powered by a solar carport.  He drives an electric 1967 Austin Mini Moke EV which is charged in the solar carport.
White has received the Virgin Islands Energy Office "Light the Way Award" and the U.S. EPA "Environmental Quality Award."  His traditional West Indian wooden cottage on St. John is a 5 Star IGBA Certified Tropical Green Building and was the 2012 Residential Winner of the Forest Stewardship Council's Design & Build With FSC, a national award for the use of sustainably harvested lumber in building construction.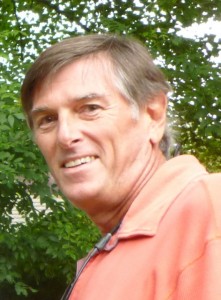 Rob Crane
Treasurer
Rob Crane is a founding board member of Island Green Living Association and former president of the organization. He currently serves as treasurer. Crane is dedicated to green building and sustainable living. He is a registered architect in Washington D.C., Massachusetts and the Virgin Islands.
Crane came to St. John in 1986 for a six-month leave of absence to build an addition to his sister's house and never went back. He fell in love with St. John and has built his life around the preservation of its natural beauty.
In addition to IGLA, Crane has served on the St. John Community Foundation board since just after its inception.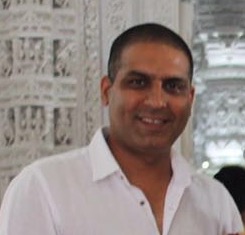 Akhil Deshwal
Secretary
Akhil Deshwal is managing director at Gallows Point Resort, an oceanfront resort set on a five acre private peninsula near Cruz Bay on St. John. He joined as resident manager in 2003 and was promoted four years later. Deshwal also serves as president of Ocean 362, the restaurant at Gallows Point, a favorite of guests and locals alike. It boasts "island to table" fare that uses local, sustainably sourced ingredients.
Deshwal has an MBA from Johnson and Wales University. He serves as executive secretary of Island Green Living Association (IGLA).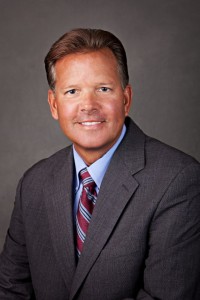 Jim Dobrowolski
Board Member
Jim Dobrowolski is the founder, President and CEO of U.S.Facilities Inc., headquartered in Philadelphia, PA. USF is a leading provider of Facilities Management Services and Infrastructure Support services to a wide range of clients throughout the United States, Caribbean and Puerto Rico.
In 2007 Jim acquired Dr.Cool Inc., the leading Mechanical Services provider to the St. John Community and in 2015 merged Dr.Cool as a subsidiary of U.S. Facilities. Dr.Cool now has offices on both St. John and St. Thomas and is expanding its service offerings throughout the region. www.usfacilities.com ; www.drcool.com
Dobrowolski serves on the board of Island Green Living Association (IGLA).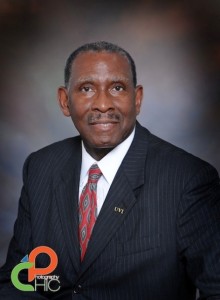 David Hall
Board Member
Dr. David Hall began his tenure as president of the University of the Virgin Islands in August 2009. At that same time he was also awarded a Distinguished Professorship of Spirituality and Professionalism at UVI. "My charge, as I see it, is to give this community the license to dream again, to believe in each other again, and to reach for the stars of greatness," explained Dr. Hall.
Under Dr. Hall's leadership, UVI has made important strides toward raising the image and position of the University. New academic programs, such as a Master of Arts in Counseling Psychology and a Bachelor of Business Administration in Hospitality and Tourism Management have been instituted. The University has also launched a new Caribbean Center for Green Technology, a Center for the Study of Spirituality and Professionalism, and an Institute for Leadership and Institutional Effectiveness. A recycling program has been implemented on both campuses as part of the UVI Goes Green initiative.
Prior to joining the University of the Virgin Islands, Dr. Hall was with Northeastern University in Boston where he served as provost and senior vice president as well as dean of Northeastern University School of Law, making history by being the first African-American to hold these positions.
In November 2015, Dr. Hall was honored with the prestigious Thurgood Marshall College Fund's (TMCF) Educational Leadership Award. During the same period, President Hall was honored with the U.S. Virgin Islands Hotel and Tourism Association's (USVI-HTA) Award of Excellence for his role in creating the University's Hospitality and Tourism Management Program and the tremendous strides he has taken for higher education. In May 2010, in recognition of his significant contributions to the legal field, Dr. Hall was awarded the honorary degree of Doctor of Laws from the New England School of Law in Boston, Massachusetts. He has been honored by the Massachusetts Black Lawyers Association as a Trailblazer. Dr. Hall was appointed by President George W. Bush to serve on the Legal Services Corporation Board of Directors.
His publications include works on civil rights, the U.S. Constitution and race, legal education, and social justice. He has authored a book on the intersection of law and spirituality, entitled "The Spiritual Revitalization of the Legal Profession: A Search for Sacred Rivers," and lectures nationally on topics of social justice, leadership, diversity and spiritual values in professional life.
Born in Savannah, Georgia, Dr. Hall holds a bachelor's degree from Kansas State University, where he was named an "All American" for his athletic and scholarly accomplishments. He received his doctor of jurisprudence (JD) from the University of Oklahoma, where he also earned a master's degree in Human Relations. He holds both an LL.M. degree and a doctorate of juridical science (SJD) from Harvard Law School.
He is married to Dr. Marilyn Braithwaite-Hall, and is the father of three children: Rahsaan, Sakile and Kiamsha. He serves on the board of Island Green Living Association (IGLA).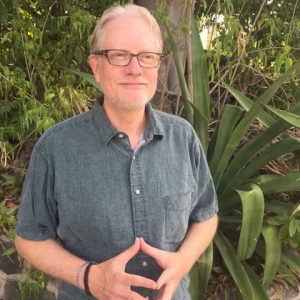 Ken Haldin
Board Member
Ken Haldin is an independent public affairs/communications strategist and former director of communications & community relations for Waste Management, the nation's largest environmental services and residential recycling company, where he was responsible for public affairs-related communications including sustainability, recycling, green technologies, organics processing and renewables.
Previously Haldin was an independent senior counselor affiliated with MSL Group, a global public relations agency. He also served as vice president – corporate communications for Georgia Pacific Corp., the global consumer paper products, packaging and building materials manufacturer. His leadership work there included significant environmental policy and practice communications as well as interactions with leading NGOs.
Earlier in his career, Haldin was a print journalist for the Los Angeles Times and others. A Miami native, Haldin graduated from the University of Florida with a major in journalism.
Haldin, his wife and son have resided in Atlanta for 24 years and have been property owners of St. John since 2003. He has lived part-time in the U.S. Virgin Islands since 2012. Their son is currently a senior at Ohio University.
Professional, community & civic Involvement:
Piedmont Park Conservancy – Board of Directors, Executive Committee (2013-present)
Metro Atlanta Chamber – Clean Tech Leadership Council (2012-15); Atlanta Public Schools Education Committee and Communications Advisory Board (2005-09); and Global Commerce Council (2009)
International Economic Development Council – Annual Conference Host Committee, Atlanta (2008)
Arts Leaders of Metro Atlanta ­– Metro Atlanta Arts & Culture Coalition (2008)
City of Atlanta / Brand Atlanta Campaign – a public-private partnership – Director of Communications (2006-08); Chairman, Communications Committee (2006)
Rebuilding Together – non-profit renovator of homes for economically disadvantaged – Board of Directors (2001-06)
Vice President's Forum (Corporate Communications) – Member (2001-06)
Southern Institute for Business & Professional Ethics – Board of Governors, Member (2001-06)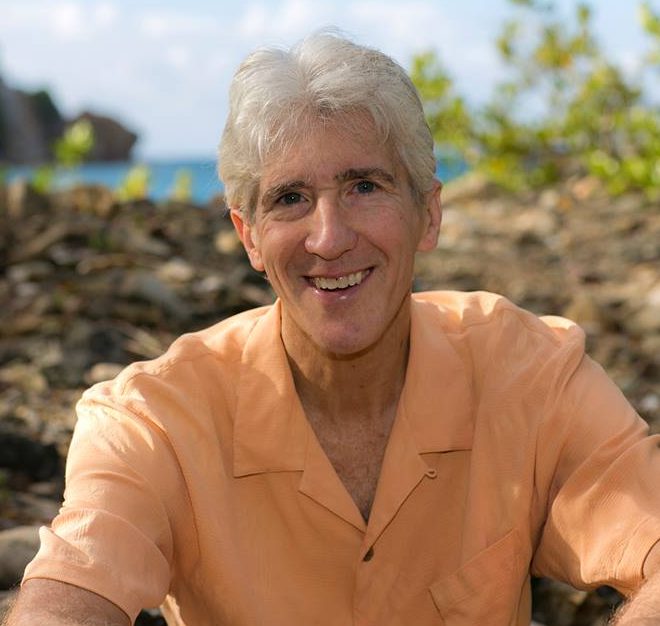 Ralph Antolino Jr.
Board Member
Ralph is a veteran of the financial services Industry. He is the inventor of The UltraVision System®, a time-tested process that empowers confidence for business owners and organizations who want to Preserve, Build and Transfer Wealth for themselves, their families and their communities. He is the author of several books; most recently Bon Voyage: The Nine Secrets of the Ultra-Happy.
Ralph graduated from The Ohio State University with honors, and went on to graduate from Capital University Law School with an emphasis in Business and Tax Planning. Ralph has obtained numerous professional designations, including his Chartered Life Underwriter and Chartered Financial Consultant designations.
Ralph is the past president of the International Forum, a member of the Ohio Bar Association and sits on various small business boards. He is the past Chair of The Million Dollar Round Table's Top of the Table. He is a member of the finance committee at OLMC Catholic church and is an enthusiastic donor and supporter of the Friends of Virgin Islands National Park, as well as The Community Foundation of the Virgin Islands. Ralph is the Founder and President of The Carmela Foundation, which helps educate youth on the basic principles of finance.
His happy marriage to Cindy for 36 years has been blessed with two daughters, Lindsay and Marisa. Born and raised in Columbus, OH, Ralph is now a resident of St. John, USVI and enjoys lobster hunting, flying private aircraft, bicycling, yachting and sporting events for fun.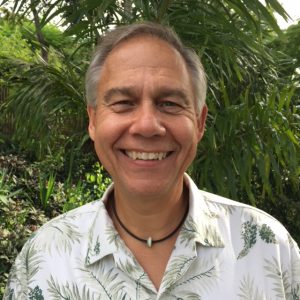 David DiGiacomo
Board Member
Practices primarily personal injury and workers compensation law.  Has been a member of Island Green and Board Member about 2 years now and has lived on St. John for 3 1/2 years. Also, Mr. DiGiacomo has been on the Governor's Recycling Task Force.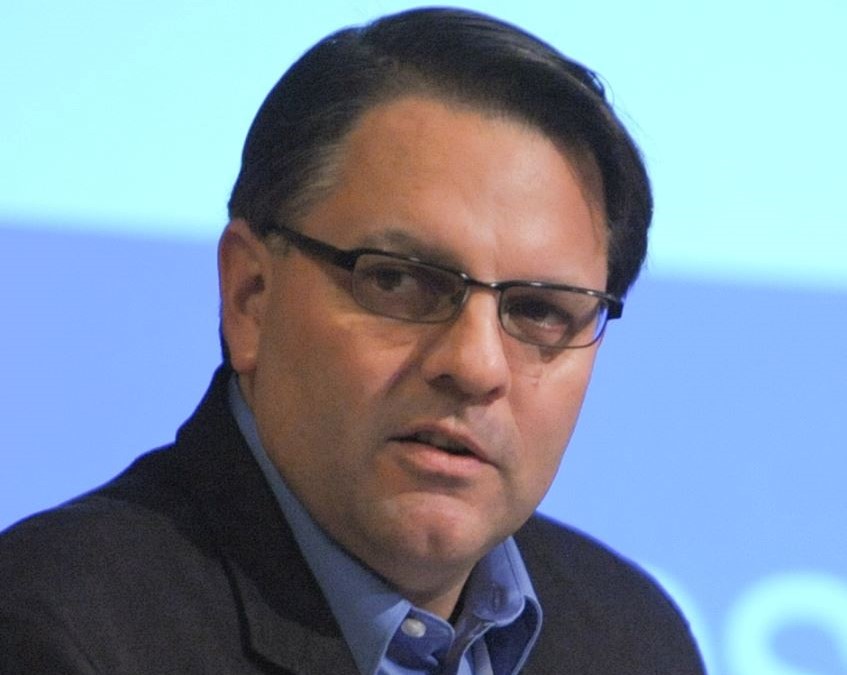 Mark Lichtenstein
Board Member
Mark Lichtenstein is Chief of Staff, Chief Sustainability Officer, and teaches sustainability and regenerative strategies at the SUNY College of Environmental Science and Forestry (ESF). He is an associate in the Program for the Advancement of Research on Conflict and Collaboration at Syracuse University in New York State, led Syracuse's Center for Sustainable Community Solutions and Environmental Finance Center, and served as an expert witness to the federal Environmental Finance Advisory Board.
Mark served eight terms as President/CEO, and is an honorary board member of the National Recycling Coalition (NRC). He co-founded and facilitated the Puerto Rico and Virgin Islands Recycling Partnerships, and has been engaged with sustainability efforts throughout the U.S., and in Belize, Brazil, British and US Virgin Islands, Canada, Guatemala, Honduras, Mexico, and Puerto Rico. He led a regional solid waste / recycling program in New York, and is the founder of Embrace Impatience Associates. Mark has an M.A. in Public Administration, a Graduate Certificate of Advanced Studies in Conflict Resolution, and a B.S. in Environmental Studies.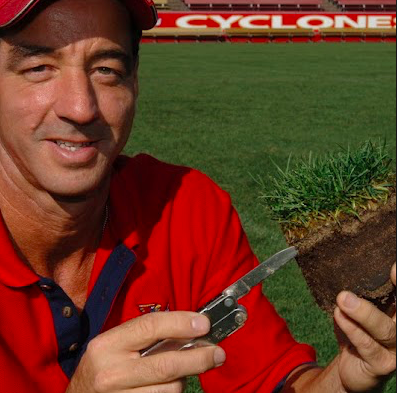 David Minner
Board Member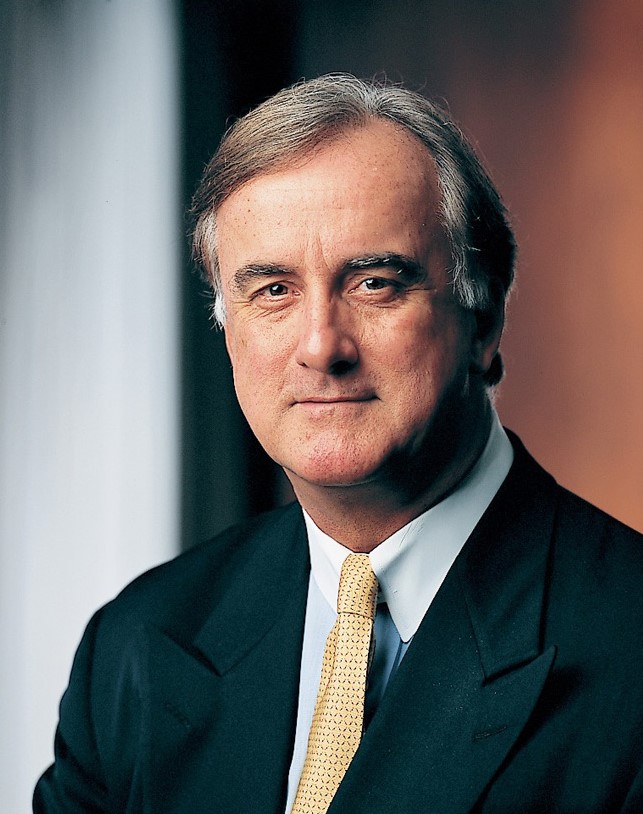 Randy Thurman
Board Member